Desyne Developments is a boutique Melbourne based multi-disciplinary company offering a wide range of high quality property development and architectural design services.
Our primary focus is residential – ranging from architect designed homes, townhouses to inner city apartments.
Established in 2009, Desyne Developments is located in one of Melbourne CBD's most vibrant and creative district – Flinders Lane. Our company draws its strength from its team of dedicated individuals as well as its wide network of property and building professionals.
Director Jason Wong (

), is a registered architect and a REIV affiliated member with an extensive portfolio encompassing over 15 years industry experience with a number of prominent architects and developers including Peddle Thorp and MAB Corporation.
Combining his design skills with a thorough understanding of the development process, Jason founded Desyne Developments with a clear and distinct vision to deliver creative yet practical property solutions – from project conception to completion.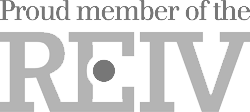 Apart from undertaking private development ventures we offer Development and Project Management Services as well as Architectural and Interior Design Consultancy to our valued clients who share our core values of timeless aesthetics, growth, contribution and commerciality.

DEVELOPMENT MANAGEMENT

PROJECT MANAGEMENT

ARCHITECTURAL DESIGN

INTERIOR DESIGN